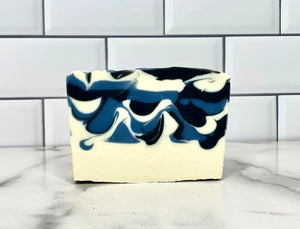 Family favorite!
When the Oakley boxes arrive everyone in the family wants to sniff all the soaps and rate the scents, well Yo Ho Ho was the clear family favorite. Everyone loved it and wanted to use it right away. From 5yo to 40yo it won the sniff test!
One of my favorites
This soap is one of my favorites, smells amazing.
The best!
OMG Yo Ho Ho is the best! It's warm and comforting- absolutely perfect for cuddling up at home on a cozy autumn day!
That being said- I wish this was a perfume so that I could wear it all the time!!
Warm and spicy
This soap is currently next to my sink so it's getting a lot of use. It has a nice warm and spicy scent and keeps my hands soft.